Services
City & Campus Tours
Want to see the highlights and secrets of Charlottesville?
Take a casual tour of the city including historical sites, University of Virginia, and exciting new areas.
Large Group Events
Getting together on bikes makes any event more memorable. Team gatherings and family gatherings are our specialty.
Customized Tours
Have a dream tour that you've always wanted to make real? Let us do the legwork. We support single and multi-day adventures.
Our Team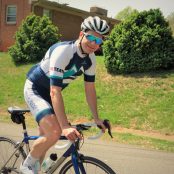 Saul has been riding, racing, coaching and exploring the planet on two wheels his whole life. He and his wife Michele have called Charlottesville home since 2006.
Andy and his wife have been running and riding for as long as they can remember. Minneapolis, MN is their home where they enjoy the 3-hours of summer annually and their cat Buddy.
Jamie is a PhD student at the University of Virginia. Jamie will happily show you hidden secrets of the University area or take you up to the highest peaks of the Blue Ridge Parkway,
Sarah loves to ride uphill. She and her husband Duane call Charlottesville home. When the sun is shining you can find Sarah riding up on the Blue Ridge Parkway.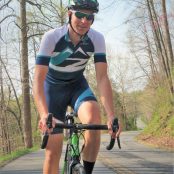 Bryan
Guide | Pro Cyclist
Bryan "BSlow" Lewis is a professional road and mountain bike racer. If you want someone who can show you a great ride while pulling a semi-truck, he's your guy.
TOURS
CITY TOURS
minimum 2 people
personal tour guide
1 to 2-hour tour
event photos
bike rental included
BOOK NOW
Large Group Event
up to 25 participants
event photos
food + beverage
personal guided events
bike rental included
BOOK NOW
Custom Guided Tour
up to 4 people
personal tour guide
event photos
route built to your specific needs
additional charge for bike rental*
book now